Archive for the "Secondperiod" Category
December 8, 2008, 8:16 am
Oh, hello there, internet.  When I was in college, I was the seventh best DJ at 90.5 FM, WUOG.  But then I graduated.  Once a year, they have a weekend where old shits with nothing better to do can re-live what they think is "past glory" by showing up and playing records for nobody in the world to listen to.
This is so appealing that I did it two times!
Show #1 if from Friday night, Nov. 7th, and Show #2 is from Sunday morning, Nov. 9th.
They are very different, but maybe you will like them both.  I do.  I mean, they're a little rocky because I was unfamiliar with the equipment, and there are a couple of bad cues on the turntables.  Oh, and in the Nov. 7th show, one of the record players had a broken needle which is why some of my songs sound all shitty ofr a while, but whatever… it's something to listen to on the bus.
SPIITAMP #15 will be here before 2009.  For real.
Don't be a dick, leave some comments.  Seriously.
Thanks, as always to Brian and Phil for being a couple of fucking geniuses.
http://www.spyvspie.com/spiitamp/spiitampwuog1.mp3
http://www.spyvspie.com/spiitamp/spiitampwuog2.mp3
—Robert | no comments
(posted in the Popcasts, Secondperiod category)
---
August 18, 2008, 10:14 am
http://www.spyvspie.com/spiitamp/secondperiod_14.mp3
"Hello again and welcome to SPIITAMP #14.  The numbers are back in sequence again and all is right (or righter) with the world.  I know I "this one's got it all" quite a bit, but this one might have more all than all the others put together.  Still waiting for the comments and requests, by the way.  LIST IT UP, ASS:
*Self Destruction!
*Bi-Lingual Sexism!
*A Dude who is not James Brown!
*A Passioned plea to our listeners in the Commonwealth!
*I forgot to talk about the three new Mountain Dew Flavors.  That's something to look for next time…
*Kicking the Corpse!
*Another "How-To-Do-A-Dance" song!
THE SUMMER OF SPIITAMP continues!
Keep watching this space for more ACTION!"
[Editor's Note: Two and a half months late. I am a fuck-up of epic proportions. Surprise to nobody, apologies to all. -Phil]
—Philip Lee | no comments
(posted in the Popcasts, Secondperiod category)
---
May 14, 2008, 8:01 am
Ah, dudes, thanks a billion times in advance for spending ANOTHER hour with me and the SPIITAMP.  This one doesn't have it all.  You probably knew that already.  One thing I wanted to discuss but did not talk about at all is people who are famous in other countries that Americans have never heard of.  I'm looking to the Australians to help me out with this one.  Maybe they could record themselves talking about that for a guest segment in SPIITAMP #14 which is coming sooner than you may think.  This could be the Summer of the SPIITAMP.  If Brian and Phil will allow it.  I love those guys.  Oh, wait…did you want a list?  Here's some stuff that this one's got up in it.
#Coughing
#Some talking about Iron Man
#Some talking about Patrick Dean
#Herb Alpert and the Tijuana Brass
#I think I talk a little bit about 80's heavy metal and the "big four"
#More coughing
#Streets with no names
Stop reading this and start listening!  Send me audio files!  Call my telephone!  If I'm sleeping or at work, I probably won't answer.
http://www.spyvspie.com/spiitamp/secondperiod_12.mp3
—Robert | no comments
(posted in the Secondperiod category)
---
December 6, 2007, 3:12 pm

Okay so yeah, I know it is a saddening thing to talk about but I think
it would probably be more sad to ignore the three dudes who recently
died and who each get some time on this, the 11th SPIITAMP.
Oh, but it's not all sadness and crying. In fact, there is very
little of this. here is what there IS!
*Songs that sound alike but were written by different people!
*Less metal!
*More bands from Georgia!
*Still some metal!
*More bullet points!
Come on, dudes, just listen to it. It is worth your hour!
There's even some talkin' from our old pal Morrissey on this 'un.
http://www.spyvspie.com/spiitamp/secondperiod_11.mp3
Note from the management: due to managerial ineptitude, there have been new mournable deaths since the recording of this tamp.
—Robert | no comments
(posted in the Popcasts, Secondperiod category)
---
September 24, 2007, 5:13 am
Wow!  I'm not sure what happened to all of the old-time hoedown music, but it sort of took a vacation here.  But see, you still shouldn't get your fast-forwarding finger too worked up because even though this one's got more hardcore and metal than usual, it's also got a guest appearance and a review (sort of) of the new video-game flavored Mountain Dew.  The list!
*Halloween!
*Clenched Fists!
*Black Eyes!
*Jokes about Australians!
*My actual telephone number! (Go ahead!  Call me!)
*Apologies to Australia!
*The Louvin Brothers!
*King Diamond!
*Tolkein-themed Black Metal!
Seriously…quit skipping over the "heavy" songs.  You're missing out on some awesomeness for certain!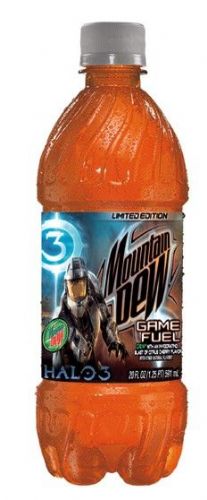 —Robert | no comments
(posted in the Secondperiod category)
---
August 30, 2007, 7:54 am
Oh, the internet, do not let the silly title fool you, there's very little beatin' and rhymin' on number six (there is, however, some of both. Look out!). this is from sometime in May? June? Who knows!? I may say the date on this one somewhere, but I haven't listened to the thing all the way through. That certainly doesn't mean that YOU shouldn't, though. You'll hear:
*A show that starts with Dutch prog rock and ends with Swedish Death Metal!
*Joe South (from a record that would be worth a lot of money to record-collector nerds if it weren't in such shitty shape)!
*Throat clearing!
*I make a Star Wars reference (this is uncommon)!
*The Tennessee Rock!
*DJ Klon and The Too Drunk Krew, along with several other local artists!
*Pop-Stopping paper towel secrets!
*The best song Mike Nesmith ever wrote (twice)!
That dude Klon is married with 2 kids now. He's totally awesome. I realize now that I complain about not having anything to talk about on EVERY SINGLE ONE OF THESE SHOWS. I am sorry.
http://www.spyvspie.com/spiitamp/secondperiod_6.mp3
—Robert | no comments
(posted in the Secondperiod category)
---
August 30, 2007, 7:47 am
We're going back in time with this one. Back to a simpler time before Phil came up with the idea to switch the order of the letters and the show was the less-pronounceable "SPIIMATP". Look at that. I just doesn't make any sense. This one, as I will tell you with my voice while you are listening to it, looks like the back of my Geometry folder from Richmond Hill High School. I used to attempt band logos instead of geometric proofs, you see. You'll hear:
*Nuclear Assault
*Uniform Choice
*The Housemartins
*The Chickasaw Mudd Puppies
*Some other band from Athens. I think they're called "REN" or something.
*Cinderella. Yes, REALLY.
I will also tell a short tale of the saddest show I ever booked and play a song from the man who performed that fateful night.
Oh, I sounded so different back then. Was I ever really so young?
http://www.spyvspie.com/spiitamp/secondperiod_5.mp3
—Robert | no comments
(posted in the Secondperiod category)
---
August 20, 2007, 7:38 am

Wow, the internet, this one took on a life of its own a couple of times.  I think it is abundantly clear (more than ever, really) that I have absolutely NOTHING to say.  Maybe we should set the "T" in lowercase for this issue of the SPIItAMP.  So, you get the following:
*A surprise 3-song theme that emerges from nowhere, thanks to Mr. Wm. D. Rogers, and probably could've carried an entire episode if I thought about planning it or something.
*The Frankie Miller that is not the Scottish Frankie Miller.
*Two old-timey songs about cities or counties in Georgia (well, one's really just got a geographic title since it's an instrumental).
*Blind Willie McTell!  Bird Rollins!  Lester Lanin! Dickie Goodman! Don Reno & Red Smiley!  Some heavy metal most of you will fast-forward right past!
*Stick around to the end to hear Morrissey totally yelling at some concert security dudes.  You can even hear people rushing the stage in this one.
It's the ACTION-PACKED SPIItAMP #9!
http://www.spyvspie.com/spiitamp/secondperiod_9.mp3
Oh, and a couple of shows from the lost archives should be showing up in the next few days, too!  Lucky you!
—Robert | no comments
(posted in the Secondperiod category)
---
July 25, 2007, 3:42 pm
Aw, dude, what's up, The Internet? This one's so good I've already forgotten what I played. I managed to get my brain to remember the following bullet points, though:
All 3 humans that live in my house are on this one.
I explain why anyone who works in Country Music Radio is currently an asshole.
I plead with the listeners (all 5 of you) to send me ideas so I can steal them.
There is a song about a dance in there somewhere.
A whole lot of "M" and not a whole bunch of "T"
More soda commercials
Blah blah blah…This one's got it all. R&B, country, I think there's some reggae-ish business somewhere and there's definitely some Satan-centric heavy metal. By this point you should expect nothing less.
Thanks in advance for wasting an hour of your time with me.
http://www.spyvspie.com/spiitamp/secondperiod_8.mp3
—Robert | no comments
(posted in the Popcasts, Secondperiod category)
---
July 5, 2007, 10:01 pm
Ladies and gentlemen, we here at the Spy Vs. Pie Popcast are happy to introduce a fantastic sidecar to our usual gabfests & meltdowns. World reknownded inter-stud, Robert Newsome, Chief Justice of the FLUKE literature carnival, as well as the Honcho Grande behind the Journal of Modok Studies has allowed us to e-stribute his fabulous, canal-filling audio programme.
If you like songs, and you like robots, you'll thrill, THRILL, I say, to this, the latest installment of Second Period Industries Internet Talking And Music Program. Clocking in at a husky 63 minutes (and a big & tall 50-ish megs) this mp3 will render all of your music useless (figuratively speaking, of course.)
http://www.spyvspie.com/spiitamp/secondperiod_7.mp3
This episode has been cross-posted under the popcast category to ensure that all of our regular subscribers who don't visit the site are FORCED to give it a shot. Subsequent shows (as well as the 6 issue archive, to be unsheathed later) will be snudged into their own rss feed. This one:
Second Period Industries Talking And Music Program RSS Feed
Just in case, you know, you're against everything we believe in and don't want to automatically download the show with your popcasts OR if you happen to be a regular devotee of the SPIITAMP and can't stand listening to two grown men rub G.I. Joes all over their bodies 5 times a week. ALL FLAVORS OF FOLK ARE ACOMMODATED.
so, like, enjoy!
—Philip Lee | no comments
(posted in the Popcasts, Secondperiod category)
---

powered by Phil Redmon and Brian Fukushima

spyvspie@gmail.