Board games sensation, that's what it is! We ram in to the week with all guns a blazin' in this thrill infused escapade…about board games. Plus, we solicit your sound files! Enshroud us in audio!
http://spyvspie.com/popcasts/spyvspie_popcast_3-19-07.mp3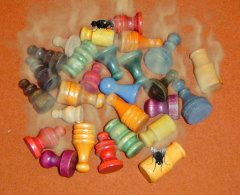 Posted on Monday, March 19, 2007 at 6:54 pm. Sub t'responses to this entry with the RSS 2.0 feed. Y'can also leave a response or trackback from y'own site.
---
Leave a Reply
---

powered by Phil Redmon and Brian Fukushima

spyvspie@gmail.