Number Twenty from the masters of mach two, the red hot tuffs of blibbity point oh, the god kings of shit shootery, Brian and Phil!
This ep: Word of the day! (for valor.) Trip at to the mall! (for honor.) Fat net dog nuts! (for freedom.) Wedding puncher! (for sparta.) Plus a bunch of baby noises, hockey balls and a dip in the audio mailbag! (also for sparta.)
http://spyvspie.com/popcasts/spyvspie_popcast_3-26-07.mp3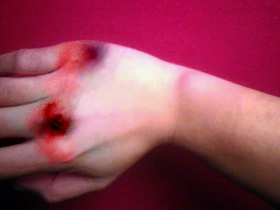 good job, brian.
Posted on Monday, March 26, 2007 at 4:15 pm. Sub t'responses to this entry with the RSS 2.0 feed. Y'can also leave a response or trackback from y'own site.
---
Leave a Reply
---

powered by Phil Redmon and Brian Fukushima

spyvspie@gmail.